Sampdoria, Francesca Mantovani publishes a photo with Vialli: the reactions
Sampdoria, Francesca Mantovani publishes a photo with Luca Vialli: the fans go crazy
An old photo can trigger beautiful memories and perhaps even ignite wishes and dreams for the future (and the present).
This is what happened when Francesca Mantovani posted a "vintage" photo on Facebook that portrays her with Luca Vialli.
"Of course we were also young and beautiful, just like Sampdoria," the caption reads.
Sampdoria, Francesca Mantovani publishes a photo with Luca Vialli
READ ALSO Sampdoria, Ferrero is accused but the fault lies with Garrone
The fans' reactions are not long in coming… Roberto invokes: "Between you, do something !! Save our Sampdoria "
Gianluca relaunches: "Wonderful photo … new future presidents?"
Angelo doesn't beat around the bush: "Francesca, how about we take the Sampdoria and return it to its rightful owners?"
Valentina dreams: "This is the future that I would like. Wonderful photo. "Same wishes for Paolo:" Splendidi … together save our Sampdoria … "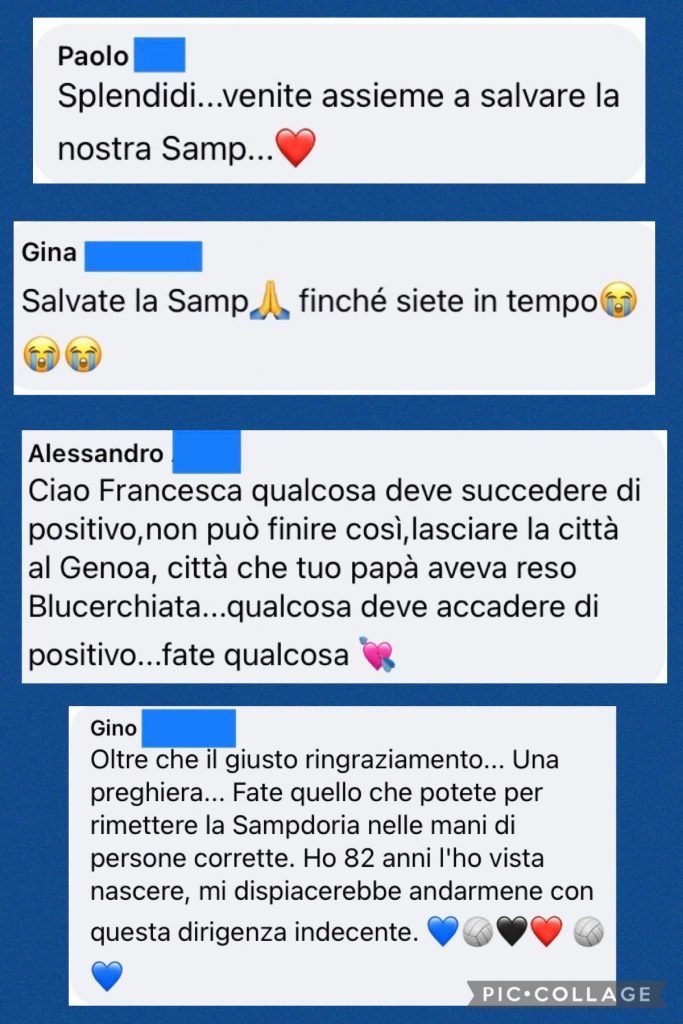 For Alessandro, the thought also goes to the other side of the Bisagno and the fear that Genoa will only turn red and blue:
Hello Francesca, something positive has to happen, it can't end like this, leave the city to Genoa, the city that your dad made Sampdoria … something positive has to happen … do something "
Instead, Gino expresses a sentence:
In addition to the proper thanks … A prayer … Do what you can to put Sampdoria back in the hands of the right people. I am 82 years old, I saw her born, I would hate to leave with this indecent management.
The photos published on www.clubdoria46.it were found on the web and found in the public domain. Anyone who has rights over them can contact us to request their removal.

News of Serie A club of Sassuolo Journaltime.org