January 14; 2022; 6:00 PM
The professional football clubs want spectators to be allowed again at matches from 28 January. We've always been very accommodating and cooperative; but the stretch is out. Time and again; professional football has shown that it can organize matches with the public in a responsible way: no infections; and good and thorough checks. Little or nothing is being done about this in The Hague.
We can no longer play without an audience. Last season; that led to a loss of more than €100 million for the sector. And the long-term damage is serious. Very serious! This affects the quality of our football.
The competition with foreign countries is already very strong. In the rest of Europe; the stadiums are open or partially open. While we are dealing with the same Omikron variant. That makes the competitive position almost impossible.
The country's largest entertainment industry and number 1 sport wants to hold up its own pants. We are THE entertainment for 8 million Dutch people every week; but that is now made almost impossible for us. At the moment there is not yet 100% compensation for all matches that we are forced to play without an audience. NOW and other generic schemes help; but are not sufficient.
The pace of decision-making in political The Hague is too slow. We can't wait for that. The demonstrative opening of the stadiums is the inevitable next step. We also owe this to our loyal supporters. Each club will discuss this with its mayor. Professional football wants to be heard! We always want to adopt a constructive attitude and to be and remain part of the solution. Even now. Also with The Hague and the new minister for sports.
Photo: www.dijksmedia.nl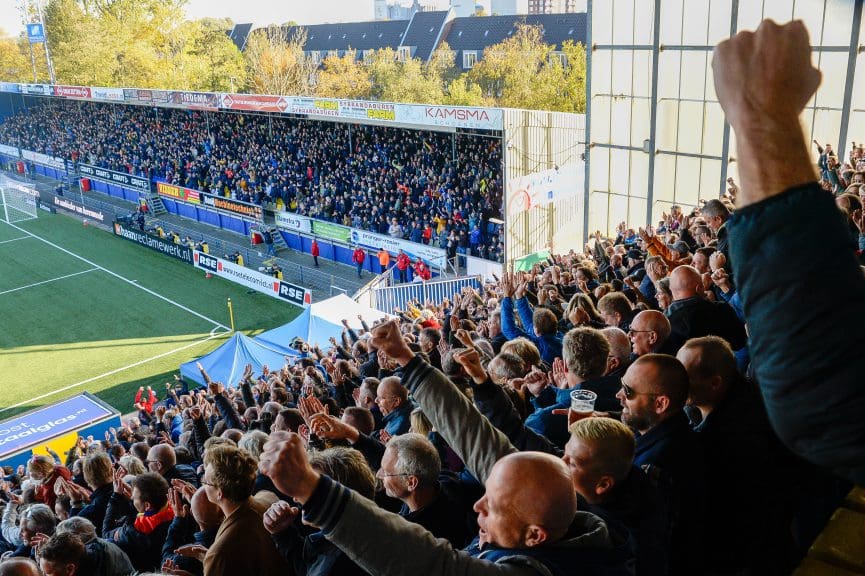 ---

News of Eredivisie club about SC Cambuuron Journaltime.org