January 14; 2022 – The year 2022 could not have started better for PEC Zwolle. The last of the Eredivisie; hit by corona just before the restart of the competition; defeated Willem II 2-0. With this; PEC immediately doubled the number of victories; while Willem II lost for the ninth time in a row. In an otherwise fairly mediocre game; Thomas van den Belt was the best player. He shot the 1-0 against the ropes before the break and also made the second goal after the break.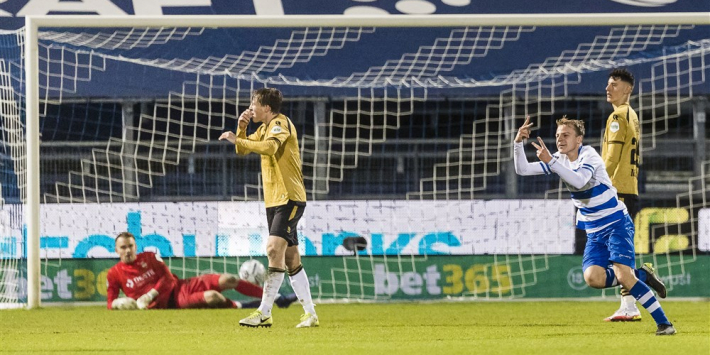 Who are you betting on tonight? Open an account with Bet365 and receive up to 100 euros in bonus.
Play consciously 18+; hands24x7.nl.
For both clubs; a win was all that mattered tonight in Zwolle. The home team; which had been the red lantern bearer for months; could not afford to immediately get back into negative sentiment in the first game of 2022. Willem II has not had a win since September; and took the last point in October. Then eight losses in a row followed. That is why supporters recently expressed their displeasure with texts such as 'finished with that shit'. According to them; there was nothing left but winning at the bottom. Otherwise Willem II would be a big fool; were the unmistakable lyrics of the fans.
Towards that second victory of the season PEC it is immediately difficult. Corona struck; the club requested the KNVB for a postponement; but the football association did not agree. So trainer Dick Schreuder thought he had to make do with a few players from Jong PEC Zwolle; but many players also tested positive there. Nevertheless; he eventually put together a team worthy of the Eredivisie; with not a single player from the youth. There were a few youngsters on the bench next to players from the first team; but according to Schreuder not all of them were match fit.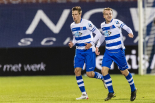 Anyway; PEC was the team that showed more guts and more aggressiveness in the first half. Typical for this was the 1-0 after 26 minutes of play: Derrick Köhn let himself be trumped twice in the defense; so that Bram van Polen took off with the ball and was able to give to Van den Belt. That put Zwolle on a deserved lead. PEC did not score more often; especially because acquisition Oussama Darfalou headed wide and Gervane Kastaneer forgot to play after two fine plays. Mustafa Saymak did that in the opening minutes; but keeper Timon Wellenreuther took his shot.
Willem II only countered a header from Godfried Roemeratoe (over) in the first half. In order not to run into a ninth defeat in a row; something had to be done after the break. Then things had to change; especially in terms of attitude: the beech had to be in it and more risks could also be taken. The team from Brabant only played the long ball towards Kwasi Wriedt; but such a pass often did not arrive; so that the pursuit had to be started again.
Despite a substitution immediately upon leaving the dressing rooms and two substitutions after an hour of play; Willem II was unable to turn the tide. It just wasn't in it for the Tricolores. The players on the field noticed this too; and Ché Nunnely expressed his frustration by selling Mustafa Saymak a shovel. Referee Jeroen Manschot drew yellow; Nunnely was allowed to remain standing.
As time went on; it became more hanging than standing with Nunnely and his teammates. Especially after Van den Belt made the 2-0 with about twelve minutes on the clock. Darfalou controlled the ball cleverly between two men; gave the ball and Van den Belt got into the ball excellently. He made it 2-0 behind Wellenreuther and determined the final score. The excited Willem II; who walked lost across the field; certainly did not recover from that blow. So PEC booked its second win of the season and is almost back in touch with SC Cambuur and Sparta.
Lineups and ratings*
PEC Zwolle: Kostas Lamprou 6; Bram van Polen 7.5; Yuta Nakayama 7.5; Siemen Voet 6; Eliano Reijnders 6; Thomas van den Belt 8; Rico Strieder 6 (81. Kenneth Paal -); Mees de Wit 6; Mustafa Saymak 6.5 (81. Elikia Mbinga -); Oussama Darfalou 6.5; Gervane Kastaneer 6 (81. Daishawn Redan -).
William II: Timon Wellenreuther 5; Mats Köhlert 5; Emil Bergström 4; Nikos Michelis 4; Derrick Köhn 3 (60. Vincent Schippers 4;5); Pol Llonch 5 (76. Argyris Kampetsis -); Godfried Roemeratoe 5 (89. Dries Saddiki -) ; Ringo Meerveld 4 (46. Görkem Saglam 4.5); Ché Nunnely 4; Kwasi Wriedt 5; Max Svensson 4.5 (60. Elton Kabangu 5).
Man of the match: Thomas van den Belt
*Players must play for a minimum of twenty minutes to qualify for a rating.


News of Eredivisie club about PEC Zwolle on Journaltime.org