After the frustrating start to the second half of the season; VfB Stuttgart is clinging to the upcoming comeback of Sasa Kalajdzic and Silas. Winter transfers are likely – newcomers are not.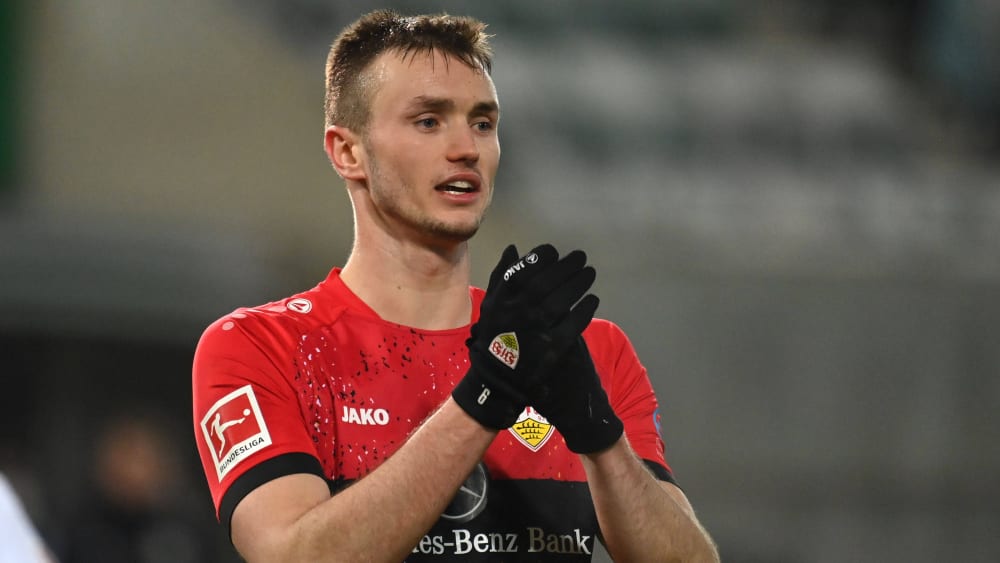 Back on the football field: Sasa Kalajdzic.
image images/Sven Simon
After an hour; the defending players of Fürth were still not free: Sasa Kalajdzic On Saturday night; 141 days after his last Bundesliga appearance; he just kept playing and messing around. "After 60 minutes the coach asked me if I could still do it and I said 'yes'"; the tall Austrian reported afterwards. "I wanted to and somehow I could."
In the end he remained unhappy like everyone else at VfB Stuttgart; the one with a frustrating 0-0 at the bottom of the Bundesliga started the second half of the season. "I've tried everything; but now I can feel my whole body;" Kalajdzic said. "I'm done and ready."
Matarazzo on Kalajdzic: 'He didn't go either way'
How did he last so long? "It wasn't the most intense game for him; nor did he go down a few trails;" said coach Pellegrino Matarazzo. "That's why he was able to survive the 90 minutes."
Because he "made good" the VfB game (Matarazzo) and was "extremely important as a goalkeeper" (Sven Mislintat); Kalajdzic was one of the few bright spots in Stuttgart in early 2022. Furthermore; as so often this season; only the hopeful remained. A look into the near future: Some players "just need a game or two;" sports director Mislintat said. "It's a natural process."
After Mateo Klimowicz and Konstantinos Mavropanos; Silas and Naouirou Ahamada have now also been able to leave their quarantine. Daniel Didavi was absent from Fürth because he had contact with a corona-positive person; but is not in an officially prescribed quarantine; according to the club. Mislintat speaks of a "pure precaution" and hopes "that he has not become infected".
'Three or four players in talks' – Egloff; Millot and Ahamada 'will definitely stay'
However; in the winter transfer market; VfB fans shouldn't expect any new glimmer of hope for the second half of the season; which looks set to have a tough relegation battle ahead. Mislintat only hinted at a Sunday departure.
"It's certainly the case that there are three or four players in talks;" he said; referring to substitutes like Philipp Klement. "It may happen that one or the other goes on loan or permanently." The youngsters Lilian Egloff; Enzo Millot and Ahamada; on the other hand; would "definitely stay here".
On the other hand; there will probably be no change – also due to economic constraints. -We feel like we have newcomers joining us every week;– Mislintat says. "Silas should be with us next week. That's enough newcomers."

News of bundesliga club about VfB Stuttgart on Journaltime.org