Rot-Weiss Essen has secured the services of Fabian Rüth (20). The defender had previously convinced on trial training.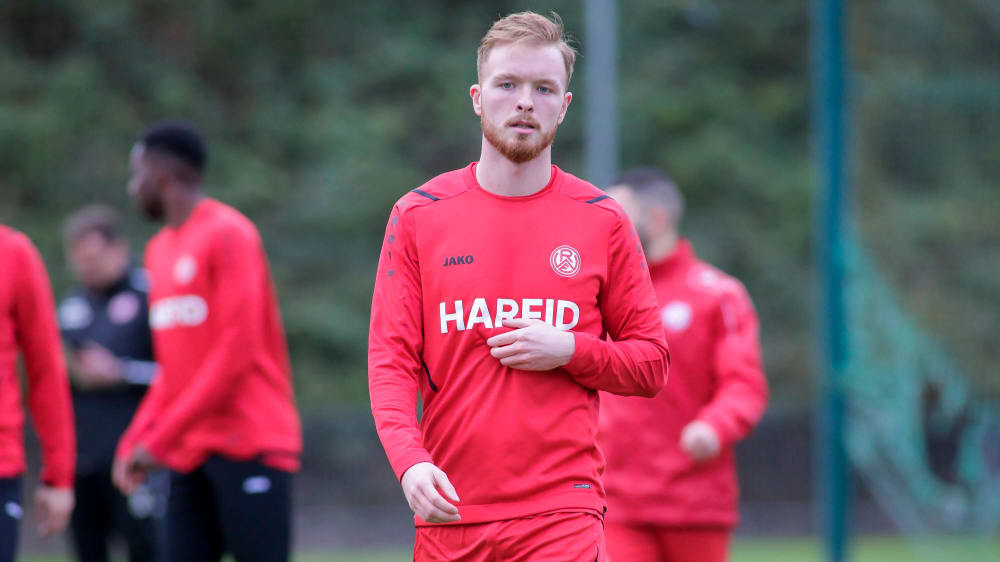 Most recently worn red and white in training: In the future; Fabian Rüth will also wear the RWE jersey in league matches.
image images/Markus Endberg
Rüth switches from the second team at TSG Hoffenheim to the leaders of the Regionalliga West; who announced the commitment on Thursday. The 20-year-old already trained at RWE last week and; according to the club; recommended continued service there.
"Fabian has made a very good impression on us over the past week and has already integrated exemplarily in such a short time;" said head coach Christian Neidhart van Essen in the club's announcement. "He is a very versatile player who can also play centrally as a left foot or as a fullback. With his variability and tackling ability he will give us more options."
Once in the Bundesliga squad
Sports director Jörn Nowak stated that he "had been working with Fabian for a long time". "He comes from the region; has had an excellent education and plays very calmly despite his age. But he is not finished with his development yet; we still see a lot of potential in him."
Born in Cologne; Rüth was trained by Bayer 04 Leverkusen when he was young and then moved to Sinsheim when he was a junior. There; however; he only played in the second team. On the first day of the current season; he was in the TSG Bundesliga squad for the first and only time; but was not used.

News of bundesliga club about TSG Hoffenheim on Journaltime.org