Frank Kramer will have a special bond with the opponent of Arminia this Sunday evening. Bielefeld's coach played and coached for the Franks for years. Now the friendship has to rest for another 90 minutes.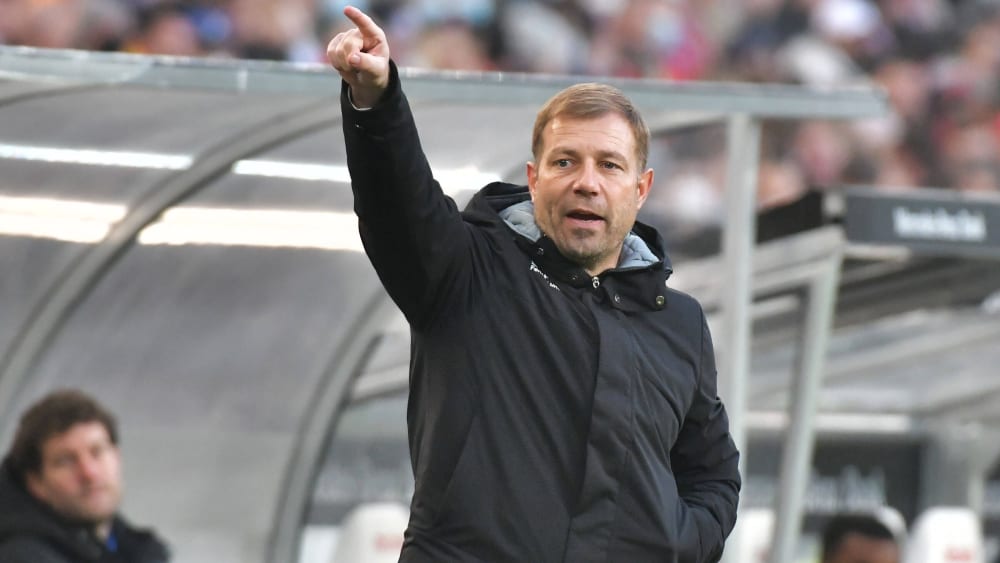 Meet his old club: Bielefeld's coach Frank Kramer.
image images / Jan Huebner
Bundesliga away wins? In their admittedly short history in the first division; Fürth can still count them on one hand. This season it didn't work out at all; in nine tries and nine defeats it was not even enough for a single point. Thus; only the four triumphs are on the credit side; which came to the Senate in the first full season in 2012/13. The last dates from May 4; 2013; when the Franks won 2-0 at VfB Stuttgart.
On the Fürth coach bench at the time: Frank Kramer; who had taken over the office two months earlier. The current trainer of Bielefeld can look back on a long history and a special relationship with the game club. De Ronhof became a second home for the native Memminger; son Emil still plays there in the C-youth.
Active in the Premier League
Even as a player in Fürth; Kramer made 78 second-team appearances (2001/02 and from 2003 to 2005); putting points at stake in the Oberliga Bayern. As a coach; the later best in class of the footballer academy 2012/13 worked from 2005 to 2009 first in the Fürth U 19; then he took over the second team. After his Bundesliga debut as an interim coach in Hoffenheim; the 49-year-old finally returned to his roots in 2013 and coached the Fürth professionals until 2015. In 2013; he was unable to avoid relegation from the 1st division. A year later; however; he almost brought the shamrock luck again. However; in the promotion relegation in 2014; he and his team conceivably failed after two draws against the then Bundesliga club Hamburger SV.
Incidentally; Kramer's current club Arminia was dramatically relegated from the second division exactly that year in the relegation against third division Darmstadt 98. Now Bielefeld and Fürth meet again in the highest division – on Sunday evening; when Kramer's friendly relationship with the opponent has reached a good 90. minutes to rest.

News of bundesliga club about arminia bielefeld on Journaltime.org