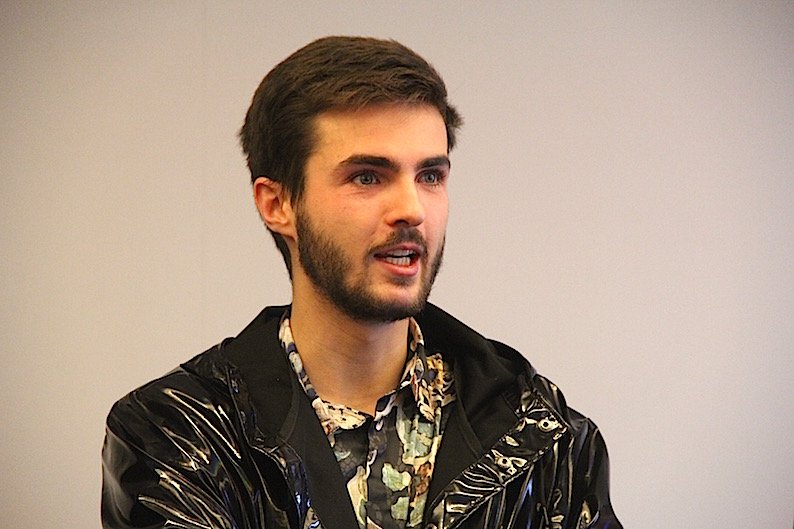 Maxime Lokiotek wanted to tell the story of his life, more specifically his part of life from 2016 to 2020.
"Never three new blood" is the title of the first book by Maxime Lokiotek published at the end of October by Éditions Saint-Honoré, in Plein Ciel rue Leclerc, but also on FNAC, on Amazon, Culture… at the price of 14.90 €.
This book is moving as it chronicles the journey of the young Marmignaud who lost his sight due to leukemia.
"I left the hospital on April 14, 2017, it was my birthday and from the title of my book, 309 was the number of my room at the University Hospital of Dijon, and since it was leukemia, I found the title of my book" Never three new blood", the young man who is now 21 years old had said simply last October.
Maxime is a student of masokinesitherapy at the University of Lyon and wanted to tell the story of his life, more in particular his part of life from 2016 to 2020. He recovered by playing sports (fencing) and gives a great life lesson to those around him . him and those who have already read and will read his work.
"I thought my book wasn't rich enough so I went back to writing, and eventually the publisher loved it…"
Maxime specifies it once again, the profits obtained from the sale of his book will be donated to two associations that help young people and, in general, people in difficulty: "Coup D'Pouce" and "Trace de vies".
The "Coup d'Pouce" association aims to help children with cancer in Burgundy. The goal is to improve the living conditions of sick children in hospital and at home and to provide support to families. The objective of the "Traces de Vies" association is to develop, in particular, support for children in palliative care or seriously ill, in various structures such as palliative care units, pediatric or adult oncology-hematology units, long-term care centers stay, home support or any other reception structure.
"I really wish I could help these associations like they helped me when I needed them 5 years ago. I am also in the process of designing an audio version of this book so that people with visual disabilities can read it…" explains Maxime, who wants everyone to reflect on the judgment we can have of others. He hopes that reading this text will allow readers to reflect in this direction.
At the same time, he would like this text to help disassociate the terms "disability" and "impossibility".
JC.P