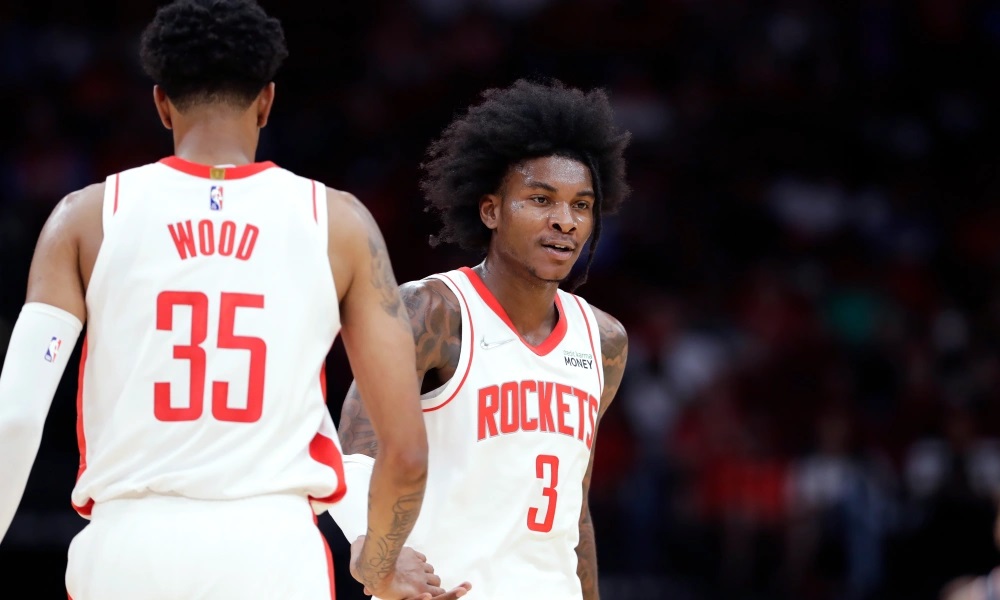 After
the stormy episode facing Denver
; which involved Kevin Porter Jr. and Christian Wood; we were waiting for the penalties taken by the Rockets. Now it is announced: the two players are suspended for the trip to Philadelphia; against the Sixers; this Monday night.
ESPN announcement
.
The two Rockets are paying for their behavior last Saturday; but for two different reasons.
For Christian Wood; it is his absence in a Covid-19 detection test and his openly shown discontent that explains this sanction. Failing this test; the interior forced the franchise to change practice.
Therefore; Stephen Silas had sanctioned sportingly; making him start the game on the bench. A first for him this season. Except that Christian Wood did not appreciate it and clearly showed it during the match; where it was catastrophic (0 point at 0/4 and -17 at +/-).
As for Kevin Porter Jr; he went even further. The former Cleveland player went wildly insane at the criticism from his coach and assistant John Lucas; who was also a victim of Christian Wood; at halftime.
The 30th pick of the 2019 Draft even threw an object in the locker room; before having to be separated from the first assistant. After this blood rush; he drove out of the room and let his teammates finish the game against the Nuggets. He immediately apologized.

News of Houston Rockets NBA on JournalTime.org