Many influencers; Instagram models and other bimbos revolve around NBA players; it is a fact. But if discretion is usually the rule; a certain Celina Powell just made it all a waltz! So much so that an affected player has already reacted to the inflammatory comments …
NBA players are young; wealthy; in their prime; athletic; and Handsome for the most part… and many of them benefit from it. In fact; we no longer tell the stories with young women (and less young); which many times remain secret and without consequences; but which can sometimes have an important impact on personal life … and therefore on field production.
Just over a year ago; an Instagrammer made headlines by revealing his orgy with almost the entire Suns team. Statements that had caused a stir; and that could well have been successful with the last outing of a certain Celina Powell; friend of the first in question! With more than 3.2 million subscribers on Instagram; the bimbo is recognized in the United States; and does not hide her reputation as a "hunter of star men."
Celina Powell discusses orgy with the Eastern team; the player reacts
A guest on the "No Jumper" podcast; the latter stated loud and clear that she had slept with Miles Bridges; before adding that she had recently indulged in an orgy with the Hornets. The young woman certainly has a common liability with Kelly Oubre; Charlotte player since this summer; but each one will have their opinion on the veracity of their words.
Mentioned in the story; like Terry Rozier; Miles Bridges quickly posted a story on his Instagram account. The message is clear from the Hornets winger; also the author of the best season of his career this year;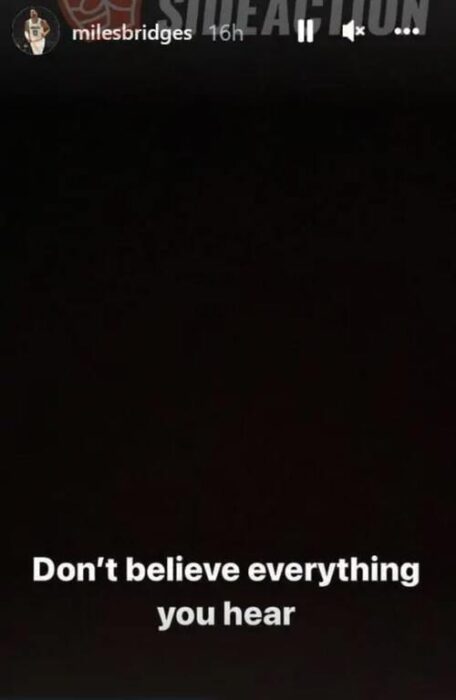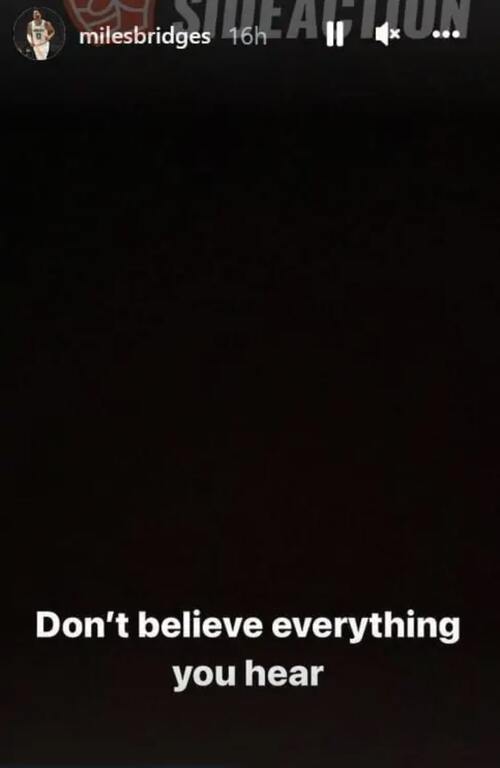 Don't believe everything you hear
After the drama surrounding PJ Washington and Brittany Renner; the Hornets locker room is definitely ripe for rumors of all kinds and the destabilizations that accompany them. Good luck to James Borrego in handling all these beautiful people!


News of Charlotte Hornets NBA on JournalTime.org