Unique experience in Tozeur: skydiving in the Tunisian desert
---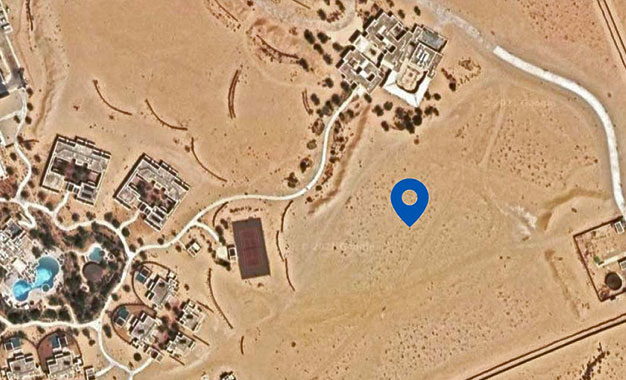 Skys, Tunisia's first civilian parachute jump or skydiving event, is packing up and preparing to deploy to Tozeur, in the southwestern oasis area.
On the occasion of a press conference organized by Unisky Area, represented by Hedi Abada, Tunisian parachutist-trainer and founder of the Skys project, in alliance with the Canadian school of acrobatic parachuting and the support of the National Chamber of Tourist Transport, in the La The presence of Slim Ben Jaballah, president of the CNTT, and Philip Boisjoli, chief aerobatics instructor, presented this unprecedented experience in Tunis, which will take place from October 23 to November 27, 2021 in the Tozeur desert.
A new tourism product
With the Skys experience, you can travel around Tunisia in a different way. Renowned for its coastal tourism, Tunisia must now highlight its many hidden treasures, including incredible landscapes in regions like Tozeur.
In order to develop alternative, rural and sustainable tourism in Tunisia, but also to reactivate the country's economy, the General Directorate of Civil Aviation, dependent on the Ministry of Transport and Logistics, and the Ministries of the Interior, Defense, Tourism and Crafts , the Tunisian National Tourism Office (ONTT), the Office of Civil Aviation and Airports (Oaca), not forgetting the governorates of Tozeur and Kebili, have contributed their support to the Skys event.
It will be an opportunity to make civil parachuting a new product that will enrich, improve and promote the Tunisian territory and will open new doors to tourism. As such, this unique 40-day experience has a local and above all international appeal that serves to present Tunisia as a young, dynamic, typical and vibrant destination. An experience to live each year in a new region, which allows creating employment opportunities and contributing to the long-term development of the selected regions.
Almost 1,300 tandem jumps filmed
Launched in partnership with Voltige, this experience offers a rich and varied program that meets the many expectations of extreme sports fans in Tunisia and abroad. Indeed, with scheduled parachute jumps, every day from 9 am to sunset, Skys represents a unique experience for skydiving lovers and a show, for all, guaranteed by 150 experienced skydivers, 25 skydiving celebrities, 30 technicians, instructors and videographers, not to mention. nearly 1,300 tandem jumps filmed and 20 demo jumps.
Beyond the practice of skydiving, the Skys event will offer participants the opportunity to discover local artisan products in the heart of the Skys Market, savor a meal or have a cold drink while watching the skydivers in the Skys lounge, all in an extraordinary environment that offers various activities for the most reluctant to parachute (yoga, archery, VR experience, quad …)
As places are limited, you should book your skydiving experience at this link.
---
---


#Unique #experience #Tozeur #skydiving #Tunisian #desert
Journaltime.org Breaking News 24/7 Copr.
October 21, 2021 | 11:43 ECONOMY, SPORT, Tunisia Skys, Tunisia's first civilian parachute jump or skydiving event, is packing up…