The bulls have lost a bit of power this week with a slight drop in the up to 13,505 points.
The moving average is 200 above the last candle, RSI is up at 63 points with double resistance at the overbought level and the fast line (blue) of the MACD is still above the slow line (red), although the
The first falls smoothly on the second.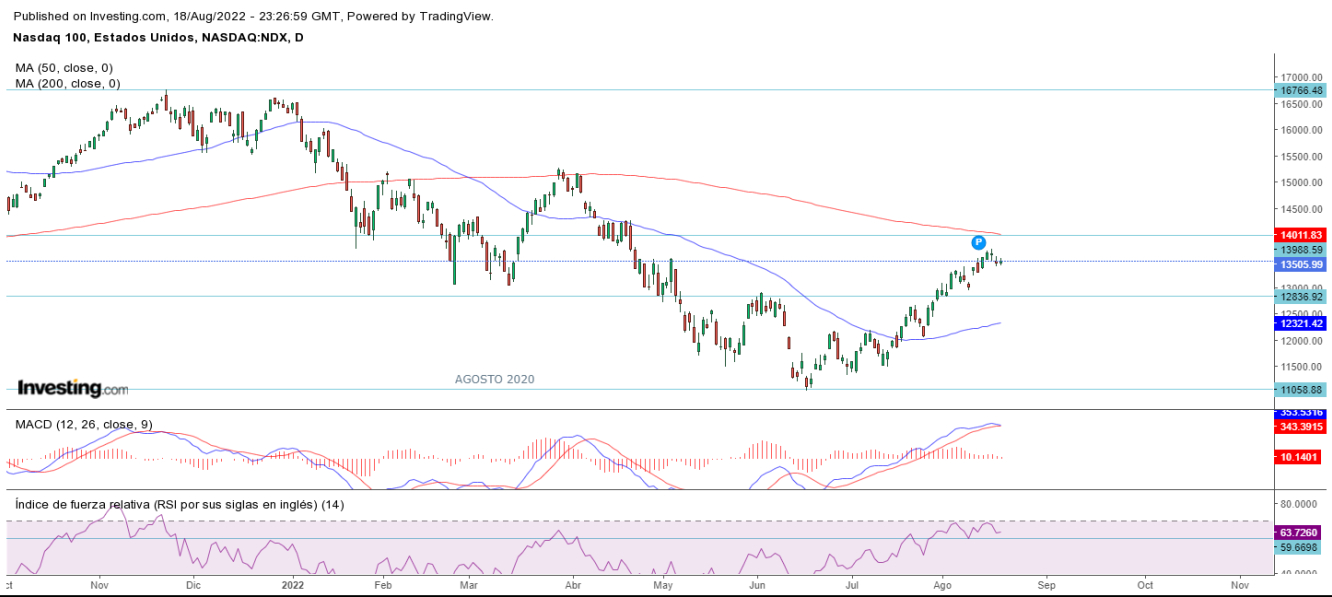 We can mark resistance at 12,836 points.
————————————-
Disclaimer:

The views expressed in this article are only the analyst's view of the market. They do not represent investment ideas in any way.

Remember that investing in the markets carries risks. Consult a regulated professional before operation.
Start investing your money in cryptocurrencies and get Free Bitcoin when you buy or sell 100$ or more if you register in Coinbase