THE NEW JOURNAL, SAN JUAN. – The Minister of Agriculture, Limber Cruz, reported that the government will assume the debt that farmers maintain with informal lenders in the province of San Juan, and, in addition, delivered the payment of 340 million pesos to bean producers for the purchase of production , which in turn will contribute to the acquisition of better seeds for future plantings.
As indicated by the institution through a press release this Friday, the head of the agricultural portfolio assured that the payment of the debt, which is around 450 million pesos, will impact more than 700 producers of different items.
Agriculture will also open a line of credit through the Agricultural Bank so that producers can get out of the informal scheme and can recover their economy and continue producing.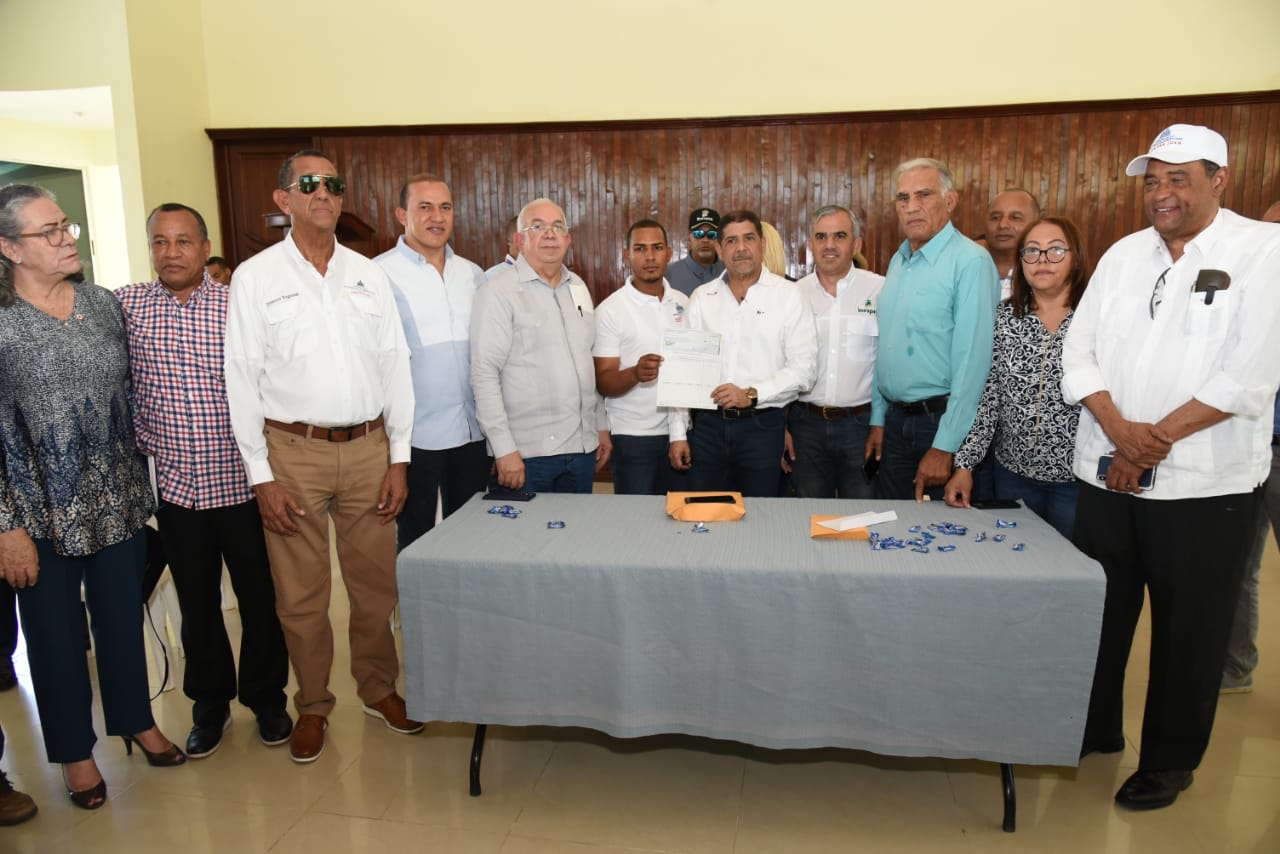 He stated that this comprehensive program that began in San Juan de la Maguana will soon continue throughout the country.
Cruz said that when he arrived at the Ministry he found some 7,500 quintals for planting beans, and that in these two years it has risen to 47,000, which guarantees greater accessibility for farmers. In addition, he said that potatoes have been planted in more than five thousand tasks of land, as well as grapes; and mango production for export purposes has expanded.
Related
window.fbAsyncInit = function() {
FB.init({
appId : '1085942941539394',
xfbml : true,
version : 'v2.9'
});
FB.AppEvents.logPageView();
};
(function(d, s, id){
var js, fjs = d.getElementsByTagName(s)[0];
if (d.getElementById(id)) {return;}
js = d.createElement(s); js.id = id;
js.src = "https://connect.facebook.net/en_US/sdk.js";
fjs.parentNode.insertBefore(js, fjs);
}(document, 'script', 'facebook-jssdk'));

Start investing in cryptocurrencies and get Free Bitcoin when you buy or sell 100$ or more when you register in Coinbase