Key facts:
Bitcoin would be an alternative for a government that seeks to revive the country's economy.

La Guajira has great potential for wind energy, useful for supplying Bitcoin miners.
This Sunday, August 7, Gustavo Petro will assume as president of Colombia. He will take the reins of a country plunged into a deep crisis, which is why many wonder what position the ruler will have against bitcoin (BTC).
The population of Colombia lives on the brink of chaos, with a high rate of poverty, inequality, inflation and indebtedness. Perhaps, for that reason, last year, Colombia was the third country with the highest growth of bitcoin owners and other cryptocurrencies worldwide.
However, the position that Petro will take on the cryptocurrency industry remains a mystery. It is only known that she could be friendly with bitcoin by some comments you have made in the past.
He went on to highlight that Colombia has the potential to export clean energy to mine bitcoin. In fact, at that time, applauded the initiative launched in El Salvador to extract cryptocurrencies with geothermal energy.
Several months ago, Petro said that Colombia can take advantage of the Guajira wind and its waterfalls to create new forms of energy and mine Bitcoin.
Can [los colombianos] become owners of these new forms of energy that we could link to the computing of cryptocurrencies. And we would have another world hand in hand with the Wayú communities, the coal workers of the Cesar region and the black communities of the Colombian Pacific coast.

Gustavo Petro, new president of Colombia.
Mining bitcoin in Colombia's Guajira, an opportunity?
The government plan presented by Gustavo Petro to all Colombians proposes structural changes in the labor, pension, education, and health systems, as well as proposes turning the economy towards a clean and non-extractive production.
With this, it has made it clear that the country will begin a transition process of oil extraction, towards a production focused on clean energyeven though the nation is highly dependent on oil to generate foreign exchange.
Petro, since his campaign, has undertaken policies to preserve the environment and has mentioned the need for the country to produce clean energy to march in accordance with international treaties, especially the Paris Agreement.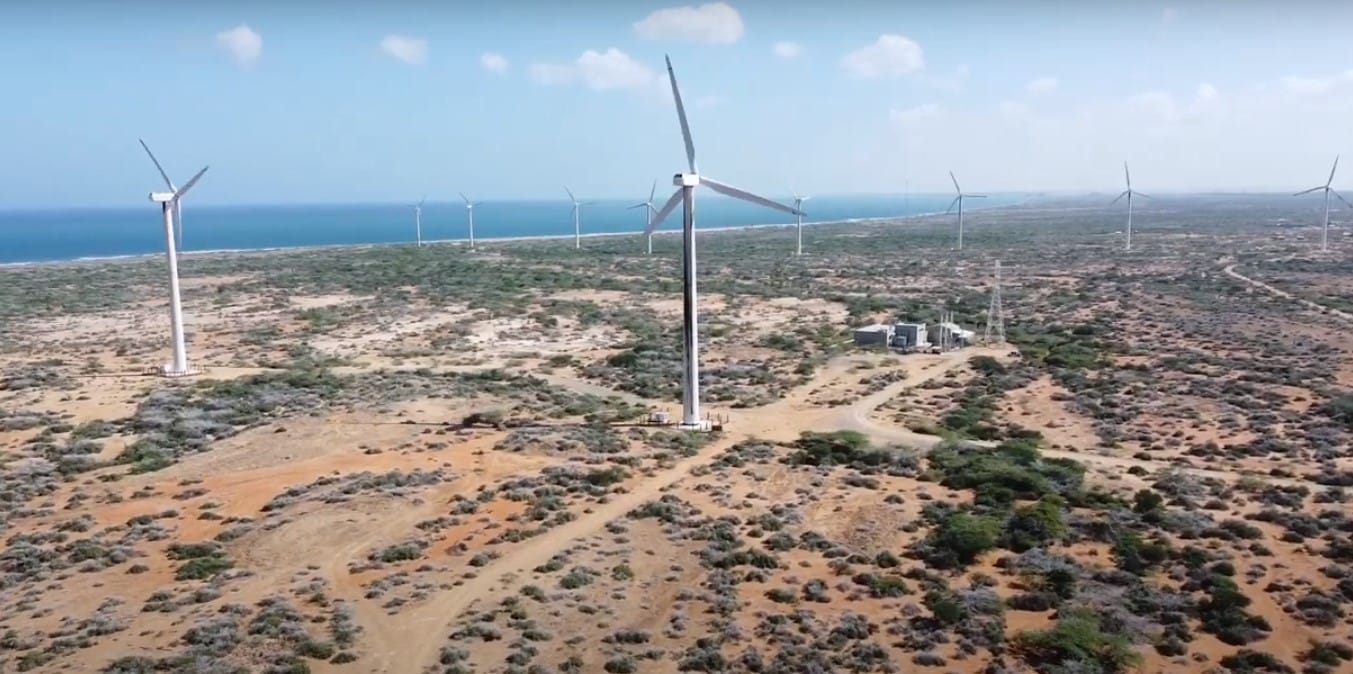 all these plans agree with the possibility of mining bitcoin in the Colombian Guajirawhich represents a great opportunity for the country that will seek alternatives to start up all its productive engines, facing the current economic crisis.
The president of the Colombian Association of Blockchain Entrepreneurs (AsoBlockchain), Camilo Suárez, recently said in an exclusive interview with CriptoNoticias that, in effect, La Guajira is a privileged area for the production of clean energy and, therefore, it is a territory with great potential to mine bitcoin.
Gustavo Petro has seen that the energy produced in La Guajira can be used to mine bitcoin. So, what El Salvador is doing with geothermal energy, Colombia wants to do with the surplus energy that we have in La Guajira, something that is very viable. In fact, we have held several meetings with people from the area who have been very open to achieving it. Many of them do not know what bitcoin is and we are working on it, but they do want to produce clean energy.

Camilo Suárez, president of AsoBlockchain Colombia.
La Guajira with high potential for wind energy
Recently the Ministry of Mines and Energy highlighted that La Guajira "will be the epicenter" of the energy transition that has already been launched in the South American country. There are currently 16 wind projects and another 16 photovoltaic energy projects awarded and under construction.
It is expected that this year 2,500 megawatts of solar and wind energy will be generated in La Guajira and by the end of 2023 the figure will rise to 4,500 megawatts, said Diego Mesa, Minister of Mines and Energy, as reported by local media.
La Guajira has a high potential in wind energy because the winds exceed 9.8 meters per second, "double the world average," added Mesa.
In fact, Bitcoin mining is focused on create renewable energy sources cleaner on sites currently powered by gas generators and other non-renewable energy sources.
Start investing in Cryptocurrencies and get Free Bitcoin when you buy or sell 100$ or more when you register in Coinbase