The world of cryptocurrencies suffered a new blow after the announced decision of the US Central Bank to raise interest rates
By Ruben Ramallo
09/22/2022 – 11:25 a.m.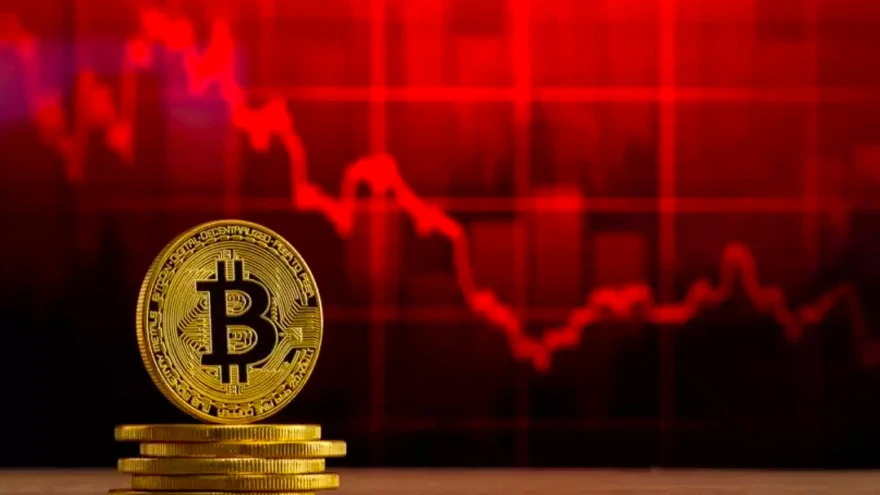 Satoshi Nakamoto, the creator of the Bitcoin Protocolstipulated in it that the objective of his invention was to keep him out of any government interventionsomething that seemed to materialize in reality until, curiously, it was successive decisions by various governments that generated strong volatility of its price.
In this sense, the most shocking were those coming from the Chinese, Indian, Russian and US governments, which on different occasions tried to regulate them, with mixed luck.
If the period in which Bitcoin gained public status is analyzed, either due to strong rises or violent contractions, it coincided with a world in which very low interest rates were in force, promoted by the main central banks of the world.
But everything changed after the outbreak of a inflationary process at a global level that urged several of them to start raising yields rapidly with the intention of breaking it and trying to return to "normal" levels.
The latest thrust in this regard was made this Wednesday by the US Federal Reserve, which once again raised the interest rate by another 75 basis points and, as expected, hit all financial assets and cryptocurrencies squarely.
In the particular case of Bitcoin the drop was not minorTo make matters worse, it was not the first in recent days, as its price went from US$19,600 in a few hours to a new floor of US$18,200, which implied a drop of 7 percent.
Inflation impacted the price of Bitcoin
Bitcoin's new floor: how much it lost from its ceiling
For those who follow its evolution over time, this new floor forces them to go back to December 12, 2020 to find a similar price. Of course, at that time the cryptocurrency was on the rise, reaching its peak in November of last year when it touched $68,000.
In other words, if you take the minimum that hit Wednesday the loss is around 74 percent. If the temporary space is reduced and the last peak is taken into account, which was $ 24,800 in mid-August, the loss was around 26 percent.
Obviously, this enormous price volatility, which can generate strong profits or losses, positions Bitcoin closer to a speculative asset than to one intended as a store of value.
Some of this is even happening in the last hours, because after touching that floor it began to rise slightly to recover the floor of $19,000.
What can you expect from now on?
With the latest rise in interest rates in the US, which is already in a range of 3.00%-3.25%, it is very likely that by the end of the year it could be above 4 percent.
Although this shock may cause inflation to begin to decline after the peak reached in June, analysts predict that the road will be long. In other words, the current landscape is not very favorable for risky assets like Bitcoin.
Bitcoin reached a new floor and moves further and further away from its record price
In this sense, they threaten investors' growing aversion to risk in a world in which inflation is expected to remain at levels higher than those registered in decades, to which is added the possibility of entering a recession. global.
Added to the above are the criticisms issued on cryptocurrencies by prominent personalities of finance, such as james dimondpresident of JP Morgan or even Nassim Taleb, the creator of the "black swan".
Start investing in Cryptocurrencies and get Free Bitcoin when you buy or sell 100$ or more when you register in Coinbase