We are in a general environment of high inflation, where most economies are seeing significant increases in inflation which has risen to levels not seen in 15-30 years.
Although it is true that it has decreased slightly in some countries, as in the case of the United States and Canada, it is still too high.
That is why one of the questions that arouses the greatest interest among investors is to know what markets or assets one could invest in when we are under inflationary pressure.
Well, that's exactly what we're seeing next…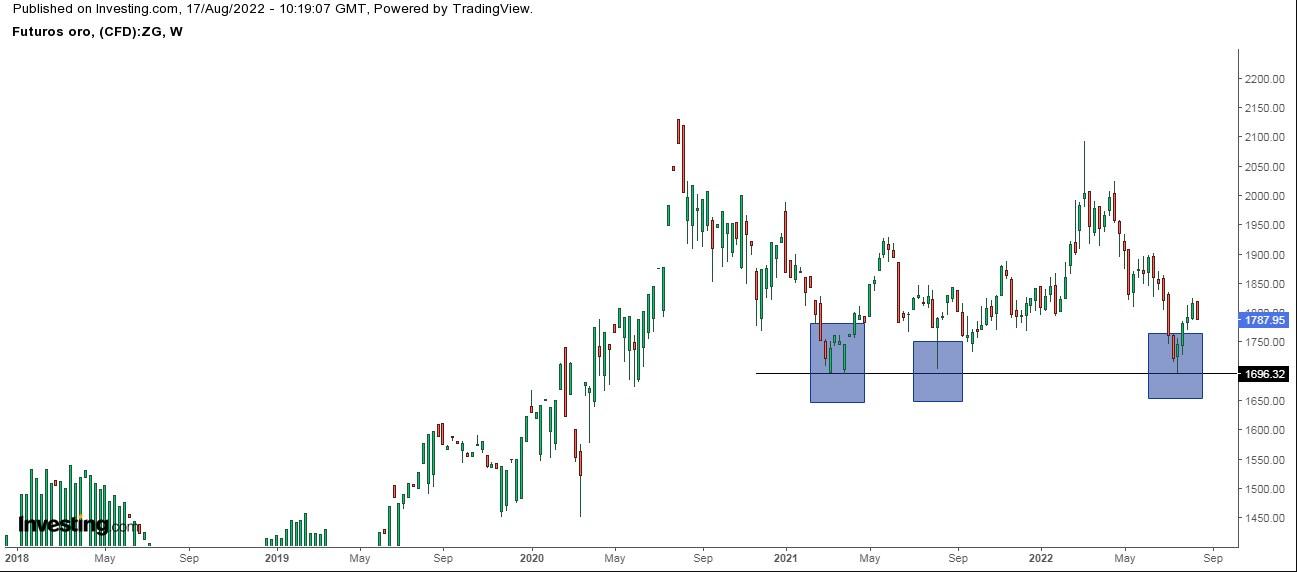 When inflation hits, interest in gold increases significantly as a hedge against inflation.
If we go back in history, we can see that in the last 50 years, since 1971, gold has increased on average +15% per year when inflation was more than 3%, although has increased on average +6% Annually when there was inflation. was less than 3%.
You can invest in gold through futures and CFDs, but also through mutual funds and ETFs, such as Invesco Gold & Special Minerals Fund, Jupiter Gold & Silver Fund, Franklin Gold & Precious Metals Fund, DJE Gold & Resources XP, Bakersteel Global Precious Metals , Schroder ISF Global Gold and BGF World Gold A2.
Dollar General (NYSE:)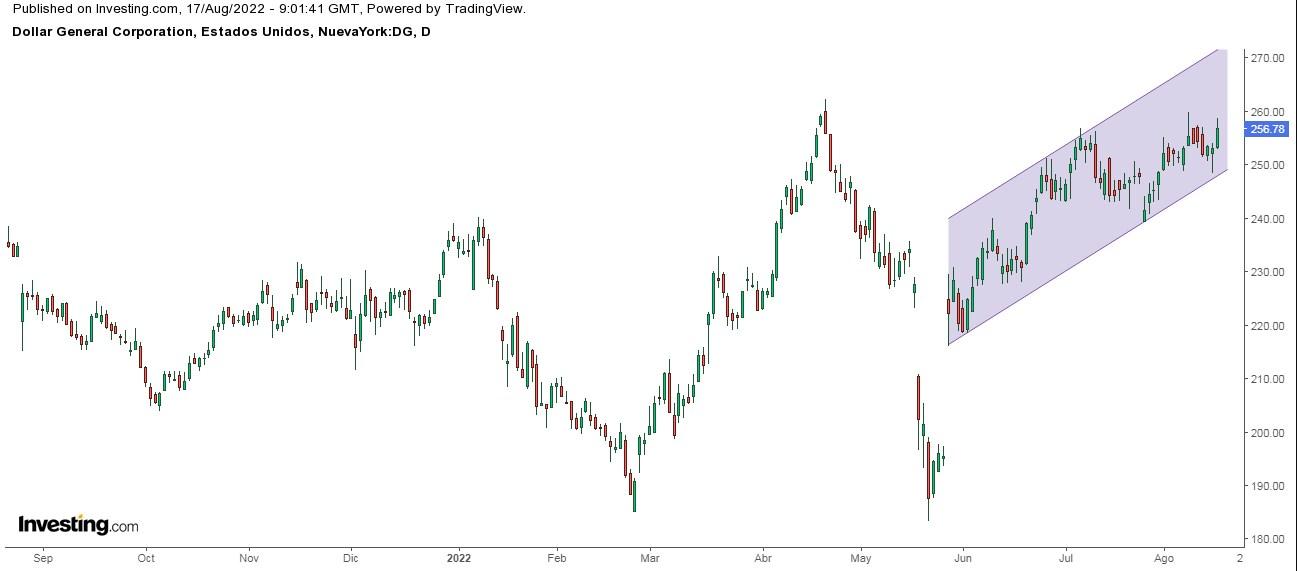 This retailer sells all kinds of products and at very low prices, from 1 dollar to 3 or 5 dollars
During an economic crisis or high inflation, people usually tend to spend less money and there is a strong increase in demand for shops that sell things at very low prices.
Dollar General sells at prices lower than anyone and on top of that it sells everything: consumables, household products, clothing, food, health and beauty products, pet supplies, toys, office supplies, clothing, diapers, shoes. The list is endless.
Earnings per share of $2.41 were above the $2.30 expected and sales of $8.8 billion were above the $8.71 billion expected. These results also allowed it to raise its profit forecasts for the year as a whole.
TotalEnergies (GCC:)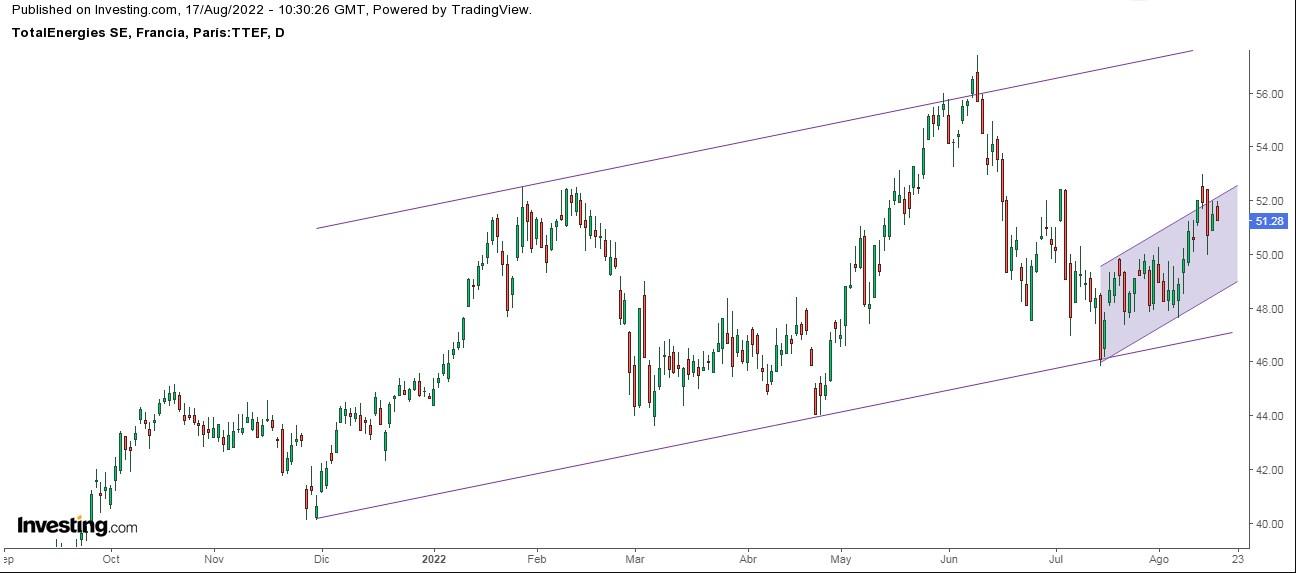 The energy sector, including oil and gas companies, is one of those that tend to beat inflation. These companies hit it 70% of the time.
Income from energy securities is tied to energy prices, a key component of inflation rates. So, by definition, they will do well when inflation rises.
Like the rest of the oil companies, TotalEnergies had a good year. With a healthy balance sheet and high cash flow generation, it is an attractive choice to have in the portfolio as it is taking advantage of the current situation to become a multi-energy company, with a growing presence in renewable energy.
It is also located in electric mobility, batteries, electric vehicle charging.
Its high dividend yield (estimated 5.73% for 2022), which is sustainable in an environment of rising oil and gas prices, is noteworthy.

Merlin Properties (BME:)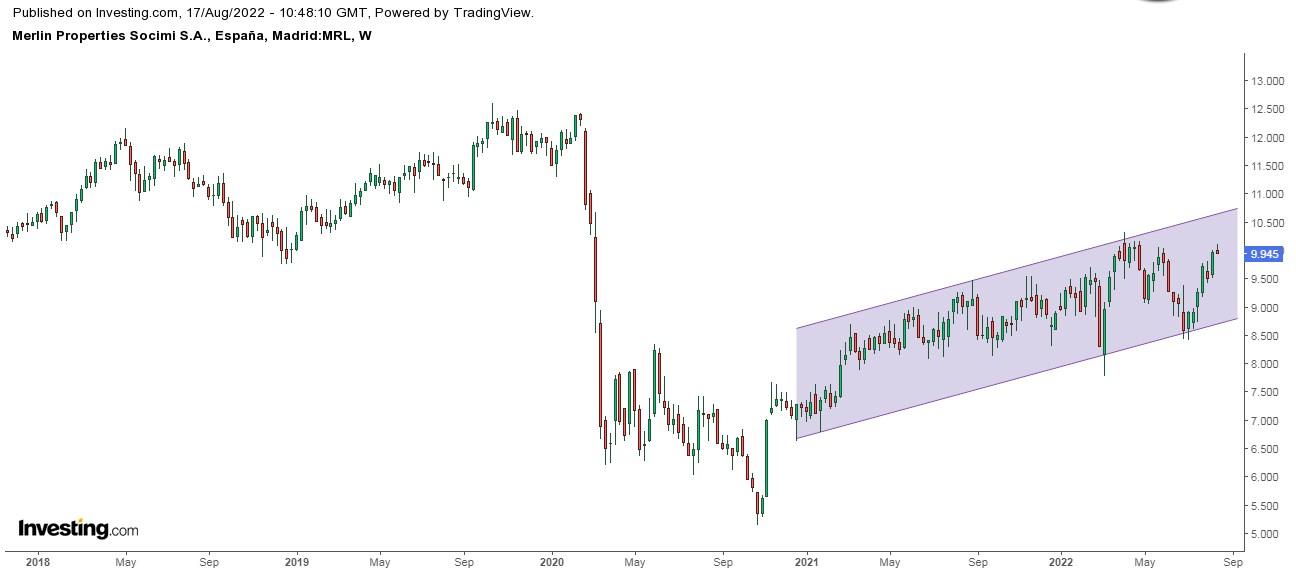 REITs (real estate investment trusts) can also offer protection and beat inflation 68% of the time.
REITs own real estate assets and hedge against inflation through price increases in rental agreements and property prices.
Merlin Properties passes the increase in prices directly to its clients through the increase in rents.
One of its assets is the good diversification of its business, that it has offices, shopping centres, shops and houses.
And no less important, it provides a healthy balance.
The dividend yield is about 6%.

Funds and ETFs
We are going to see a series of interesting funds and ETFs to invest in when there is inflation.
– Algeria Financial Equity Fund: the manager invests in the banking sector, in banks around the world, so that the participant can benefit from other central bank rate increases outside Europe.
– Fidelity Funds Global Financial Services Fund
– Polar Capital Financial Opportunities Fund
– Okavango Delta, from Abante Asesores: it has almost all Spanish banks in its portfolio and, of these, CaixaBank (BME), Unicaja (BME) and Banco Sabadell (BME:) have three of the first five positions first five positions in the fund.
– Polar Capital Global Insurance Fund: invests in the insurance sector.
Start investing your money in cryptocurrencies and get Free Bitcoin when you buy or sell 100$ or more if you register in Coinbase