Prince Aning threatens to become the next young frog to jump out of the wheelbarrow at Ajax. The 17-year-old left-back is making a great impression in the U18s this season; and youth league opponents Borussia Dortmund have also noticed. How are the talents from the ajax-Youth education who went abroad in the past? VoetbalPrimeur found out.
Jordy Brouwer (DHC Delft)
It's been a while; but Brouwer is the pioneer in this overview. The then 18-year-old striker and A1 top scorer at the time signed a contract with English giants Liverpool in 2007. However; Brouwer never reached the Reds' first team. He was loaned out to RKC Waalwijk and joined ADO Den Haag on a free transfer in 2011. Brouwer left that club after six months; after which he played briefly at Almere City FC. Subsequently; the attacker disappeared in amateur football. Now; at the age of 33; he plays for DHC Delft.
Gyliano van Velzen (SC Telstar)
Van Velzen was 16 when he traded Ajax to Manchester United in 2010. The winger initially played a lot in the Red Devils' youth team; but after his move to the second team he languished in the face of tough competition. Unlike teammates like Paul Pogba and Jesse Lingard; Van Velzen isn't making a breakthrough at Old Trafford. He continues his career at FC Utrecht; FC Volendam; Roda JC and Crawley Town. Ten years after his English dream transfer; Van Velzen is picked up by Telstar. The 27-year-old attacker is an important link there.
Bobby Adekanye (SS Lazio)
Adekanye is the latest Ajax exit on this list. The attacker was twelve years old (!) when he moved to FC Barcelona in 2011. A choice that isn't very fortunate for the Nigerian-born talent. The Catalans broke the rules for signing young players and were fined. Adekanye therefore spends a season on loan at PSV before continuing his career at Liverpool FC to join SS Lazio in the summer of 2019. Adekanye; who is still only 22; plays there; although he has not played a minute for the Romans this season. He was temporarily stationed at Cádiz and ADO Den Haag; now Crotone is named as a new employer.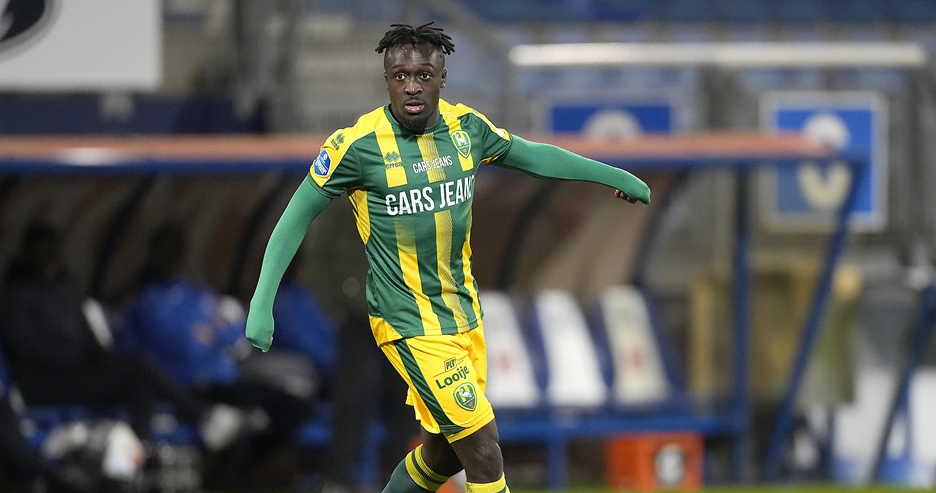 Ouasim Bouy (Al-Kharaitiyat)
Bouy was predicted to have a bright future but in 2012 he closed the door of Ajax O19 for the Juventus adventure behind him. An often disputed choice. The midfielder was immediately loaned to Brescia where he picked up a serious injury. After that injury; De Oude Dame still kept him at Hamburger SV; Panathinaikos; PEC Zwolle (twice) and Palermo; but the Juventus first-team only fell further from view and in 2017 he signed for Leeds United. The English rented him out to PEC again but Bouy was completely out of the picture. The 28-year-old playmaker has been under contract with Al-Kharaitiyat; who play in the second division in Qatar; since last summer.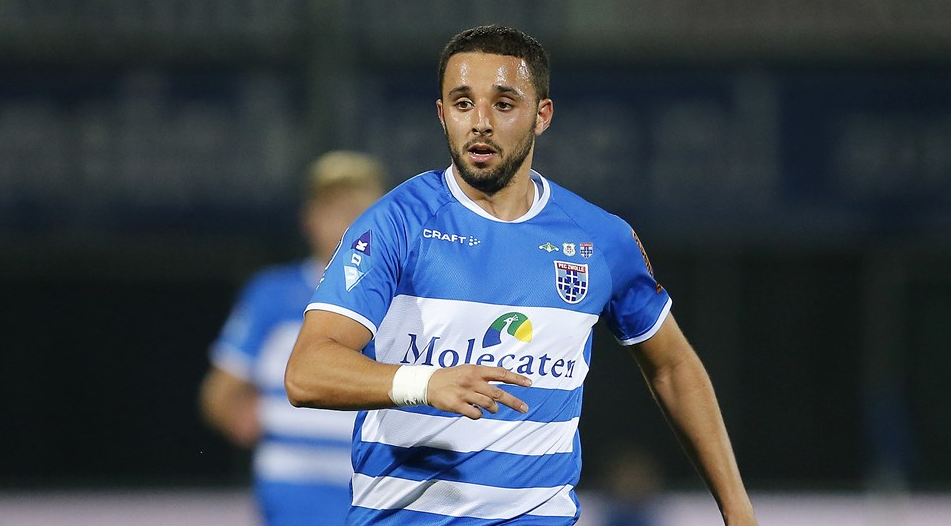 Timothy Fosu-Mensah (Bayer Leverkusen)
The departure of Fosu-Mensah hit De Toekomst hard in 2014. The versatile defender was considered a huge talent but decided to join Manchester United in 2014 at the age of sixteen. On February 28; 2016; less than two years after his arrival; coach Louis van Gaal already let him debut. He even played himself in the spotlight on Orange; for which he made three appearances. After the Dutch coach's departure; Fosu-Mensah took a backseat. Loaned to Crystal Palace and Fulham; he joined Bayer Leverkusen in January 2021; although Ajax were also reportedly interested. A severe cruciate ligament rupture quickly put the 24-year-old from Amsterdam on a break in Germany; but after almost a year of rehab; his return is imminent.
Javairo Dilrosun (Hertha BSC/Bordeaux)
Dilrosun is a gifted dribbler in the Ajax youth academy when he attracted interest from Manchester City in 2014. The team from Amsterdam did not offer him a contract until then; but the Premier League superpower did. The left winger performed well in City's youth but also noted that a first-team breakthrough was still a long way off. In 2018 he moved to Hertha BSC; where he got off to a flying start. Dilrosun impressed with his actions; debuted in orange but also suffered an injury. Partly due to the necessary complaints; he then performed in leaps and bounds in Berlin. This season; 23-year-old Dilrosun was loaned to Bordeaux with an option to buy. He has played sixteen games in Ligue 1 so far; eleven of them as a regular. He was good for three assists.
Mink Peeters (clubless)
Peeters is perhaps the textbook example of someone leaving Ajax too early. The team from Amsterdam picked him up at PSV and then sadly saw him at Real Madrid in 2014. But the stubborn winger's talent seems to have been lost in Spain. Loans at VVV-Venlo and Almere City FC also ended in failure for Peeters; who was also struggling with injuries. After six months at Serbian FK Cukaricki; old acquaintances Wim Jonk and Jasper van Leeuwen were hoping to bring him to Volendam. That didn't work and the 23-year-old Peeters is currently without a club.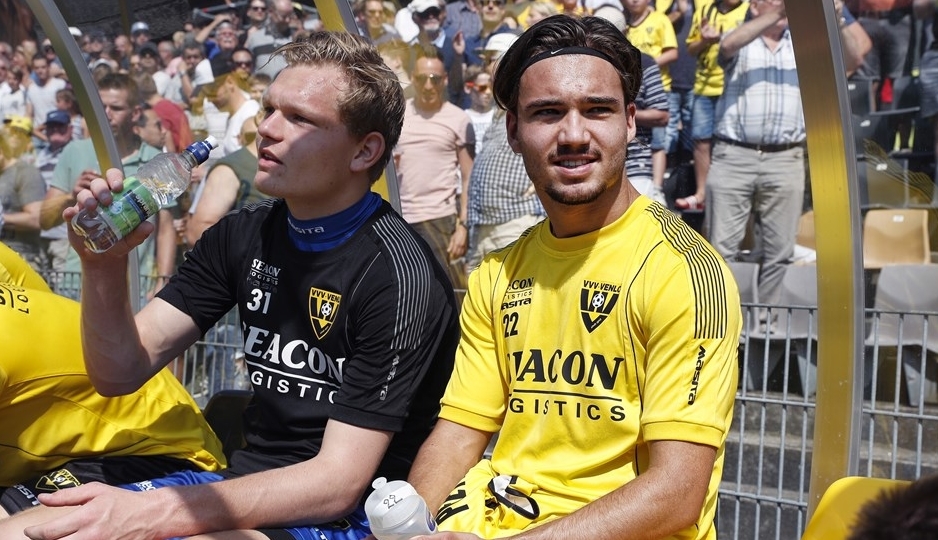 Donyell Malen (Borussia Dortmund)
Malen broke through at PSV Eredivisie; but he enjoyed his youth training with the competitor. The now 22-year-old attacker excelled at De Toekomst and that was reflected at Arsenal; who snapped him up in 2015. In London he was allowed to train with the first team for a while; but he played his duels for the Gunners U18s. Shortly after making his debut in an Arsenal friendly; he prefers a move to PSV for the perspective. It was in Eindhoven that Malen finally got his breakthrough; growing into a national team player and earning a top transfer to Borussia Dortmund. He seems to be getting better and better there: Malen has scored five times in his last eight games.
Juan Familia-Castillo (Chelsea/Birmingham City)
Familia-Castillo also had the English privateers they needed on the coast; but the 16-year-old left-back chose Chelsea in 2016. There he quickly found his niche in the youth teams; but like many players: Familia-Castillo could not take the next step either. He enjoyed only a few successful loan spells at his old clubs Ajax and AZ before securing a regular place at ADO Den Haag. Chelsea placed him at Birmingham City this season but the now 22-year-old full-back is again under-represented there.
Millen Baars (without a club)
The departure of Millen Baars caused quite a stir in 2016. The winger looked good in Amsterdam but was forced to leave Ajax – allegedly because of his behavior. The top English clubs crowded around him and the choice fell on Manchester United. Baars played first in the O18 and later in the O23 of the Mancunians; but did not stand out. United let him go in early 2020 and AZ decided to pick him up. Last season he played for the Promises from Alkmaar in the Kitchen Champion division but last summer the now 21-year-old Baars seemingly quietly said goodbye.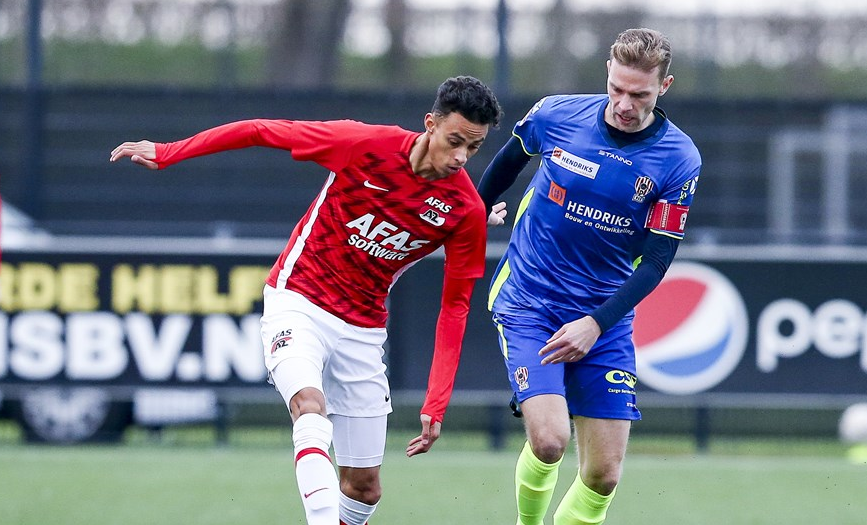 Franco Antonucci (Feyenoord/FC Volendam)
Ajax took over Antonucci from Anderlecht when he was young; but then lost him again. The Belgian's story is a bit different: Unlike many other talents; he delivered a transfer fee. AS Monaco paid around 2.5 million euros for the creative midfielder in January 2017; but he didn't make the breakthrough in the principality. While on loan at FC Volendam; he made an impression on Feyenoord; who decided to recruit him – through a construction with the Volendam team. This season; Antonucci joined the Rotterdam squad but coach Arne Slot doesn't think he's ready for the big job just yet. He will therefore play in the Kras Stadium again in the second half of the season.
Daishawn Redan (Hertha BSC / PEC Zwolle)
Redan was keen to make it into the Ajax first-team until Chelsea arrived in 2017. The Londoners trumped Manchester United; among others; for the then 16-year-old attacker. Redan scored in the youth of The Blues and also became European champion with Orange U17. However; a breakthrough at Chelsea proved to be too far and so he joined Hertha BSC in 2019. Redan was also unable to join in the German capital. A loan spell at FC Groningen was not a success and this season he can try to fulfill his promise at PEC Zwolle. The counterattack has so far included two goals in ten Eredivisie games for the 20-year-old striker.
Ki-Jana Hoever (Wolverhampton Wanderers)
Hoever; who; unlike his contemporaries like Kenneth Taylor and Sontje Hansen; hadn't risen early; wasn't moving fast enough at Ajax. The defender fell for Liverpool's advances in 2018; for which he made his first-team debut six months later – at the age of sixteen. Hoever was not able to secure a permanent place in coach Jürgen Klopp's selection; in the summer of 2020 Wolverhampton Wanderers paid eleven million euros for the young national player. There; the full-back; who is still only nineteen; is usually considered a replacement for Nélson Semedo. He has made six Premier League appearances so far this season.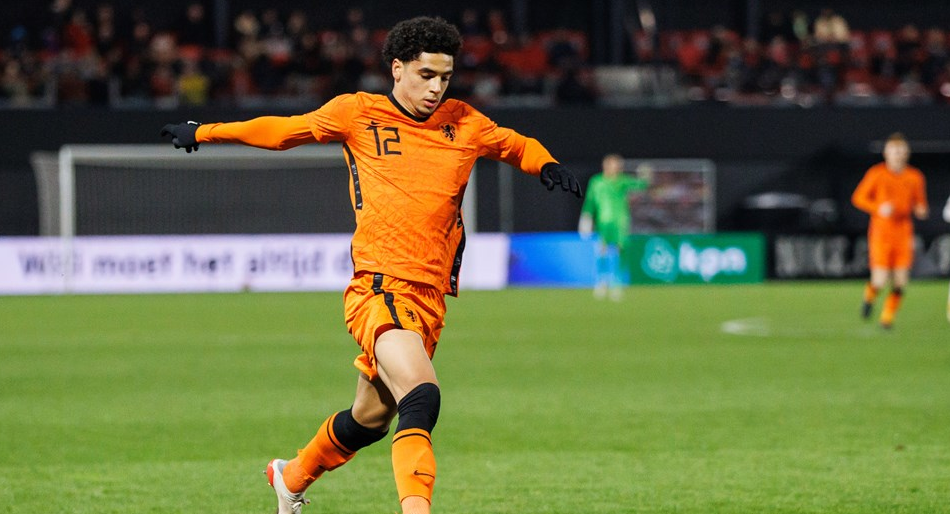 Hoogewerf; Bonnah; and Rijkhoff
Ajax have also lost some big talents in recent years but no conclusions can be drawn in those cases just yet. Versatile attacker Dillon Hoogewerf (18) has been at Manchester United since 2019; right-back Solomon Bonnah (18) opted for RB Leipzig in the same year and goalkeeper Julian Rijkhoff (16) has now been at Borussia Dortmund for exactly a year.
Conclusion
We'll never know where those talents would have gone had they stayed at Ajax. The fact is that none of the players broke through at the club he left Amsterdam for. For the time being; Malen is the only one who has ended up in the European (sub)top via detours and can call himself international. For Hoever; Fosu-Mensah and Dilrosun; orange is not yet a closed book. But players like Brouwer; Van Velzen; Bouy; Peeters; Familia-Castillo; Baars and Redan will have gone with different expectations. The majority of these thirteen players have not (yet) played abroad.
video player
Watch the best football videos here
More Videos

News Now of Wolverhampton Wanderers on JournalTime.org