A virtual invitation for New Year's Eve is launched this Friday, December 31. As a responsible radio station, Radio Plus is organizing a "live" concert online. Various artists will be on stage at the J&J Auditorium in Phoenix. The announcement of the songs chosen as Album of the Year 2021 will also be made online from 8 pm
The New Year's greeting will be with music. Radio Plus will present the best of local and Hindustani music with renowned artists. Unlike previous years, the December 31 concert cannot be performed in the presence of the public. Therefore, the island's number one radio station will broadcast its annual concert live and announce the ranking in the three categories of the Record of the year 2021 on its airwaves, at www.defimedia.info, on the Facebook page defimedia .info and Radio Plus / Défi Media Group and Télé Plus.
The appointment starts at 8 pm live from the J & J Auditorium in Phoenix. The Radio Plus team will begin broadcasting the thirty songs that compete in the Local, Oriental and Western categories. Then, the hosts will announce the ranking of the ten songs that received the most votes from the public in each category.
Starting at 10:30 pm, an army of local artists will parade on stage to sing their hits. There will be Clarel Armelle, Nancy Desrougere, Mario Justin, Akshay Joorun, Murvin Clélie and Ashley Pereira aka BIG
At the stroke of midnight, a minute of silence will be observed. Radio Plus and its listeners will pay tribute to those who died because of Covid-19 and will have a special thought for families bereaved by the loss of their loved ones.
"Out of respect for the families who have lived through a painful time, Radio Plus will not set off firecrackers or fireworks to welcome the New Year. In addition, we are organizing the online event to make our contribution to the fight against the spread of the new coronavirus and encourage our listeners to continue respecting the health measures in force in the country, "explains Venen Coolen, Radio Plus antenna director.
Radio Plus and Le Défi Media Group wish a happy new year 2022 to their audience and readers.
Ashley Pereira, BIG: "I started to dedicate myself to music after the death of my mother"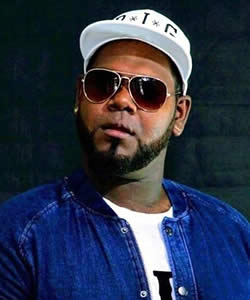 "Sa fer mwa konpran ki lamour li byen great…" sings Ashley Pereira. From his artist name BIG, he makes Mauritians dance in his Sega atmosphere. Therefore, it is not surprising that his title "Mo Ti Poule" appears on the local song list in the race for the Record of the year 2021.
The 30-year-old singer, songwriter and songwriter will sing this song and "Kari-la Ti Bon" live on December 31st. He promises to make the audience dance.
It was in 2007 when BIG discovered their passion for music. While taking his Form IV year-end exams, his mother fell ill. "I had to cancel my participation in the exam in order to take care of my mother. I took him to the hospital. "
Unfortunately, she will not survive. "His departure left a void in my life. It was difficult to accept it and I had to express myself ", says the resident of Sainte-Croix. It took the form of a song. He wrote "Pou Twa Mama". "I started to dedicate myself to music after my mother passed away. "
He currently works as an automotive painter with his father, after having trained to be a sheet metal and painter in the former Board of Industrial and Professional Training. BIG has five compilations and two albums, "Mo lambition" released in 2013 and "Soizir Twa" in 2019.
---
Murvin Clélie: "We crossed our fingers to return to normality"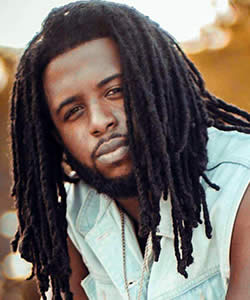 The Prophecy group's "Paternal Lamour" premiered last October. Murvin Clélie will perform it with his powerful voice during the concert.
"We are happy to be back on stage to sing. We were waiting for this moment. A concert is the time to get closer to our audience. But the health situation does not allow it for the moment. Thanks to technology, the public can see and hear us, "says the 26-year-old singer. Indicates that other popular songs from The Prophecy will resonate at the J&J Auditorium.
Murvin Clélie says she owes her passion for music to her parents. His mother was in a choir and his father was in a group. The latter also has many musical instruments. Cousins ​​and uncles are also immersed in this universe. As he grew up, he enjoyed reggae by Morgan Heritage and later by Bob Marley.
In 2010, Murvin and his friend Olivier Dauphine founded The Prophecy. Several members will join and then leave the group. After his Higher School Certificate exams, the singer decides to dedicate himself completely to music.
In 2014 they produced their album "21st Century", which was released in 2015. The title "Nou pou sirmonte" was a success. In 2018, The Prophecy was self-produced and released the album "Where we were". The group goes on tour. Some have been canceled due to the pandemic. "We are in no rush to release a new album. You have to wait for the face-to-face concerts to resume. We keep our fingers crossed to get back to normal, "said Murvin Clélie.
---
Nancy Desrougere: "I wish Mauritians good health"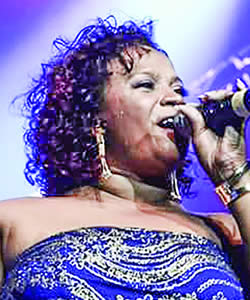 "Londan" and "Pou To Tousel" are the songs that Nancy Desrougere will perform for New Year's Eve with Radio Plus listeners. The interpreter of "Maziné" has been evolving in the musical fold for 26 years. She misses the scene, she confesses.
"During the pandemic, we did not have the opportunity to go on stage and share our love for music with our fans. Thanks to Radio Plus, we will meet on stage and connect with our audience through the Internet ", he emphasizes.
This Petite-Rivière resident is the fourth in a family of seven children. At university, he is a specialist in 100 and 200 meters, he also plays soccer. In Form IV, he ended his sports activities and his studies to take care of his sick mother. Later, Nancy Desrougere worked in a nursery school before starting work in a textile factory and a soft toy factory.
In 1997, she was second in the final of the singing program "Sofe Ravann" organized by the national television channel. His sega tipik voice is captured by Désiré Victor from the Zotsa group.
Nancy Desrougere has 10 solo albums. It has been 4 years since you prepare and sell "roti" in front of your door, under the sign "Chez Nancy Roulé Roti".
---
Mario Justin: "I also learned about coltar"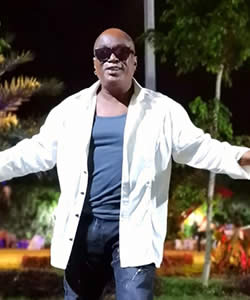 Mario Justin has more than three decades in music. He has produced more than 86 albums and worked on 250 compilations. He is also a musician, editor, composer, and performer.
Saint-Joseph's inhabitant, Terre-Rouge, remembers his childhood. He begins by playing the organ for the church choir. Then offer one. My instinct guided my fingers. My knowledge encouraged me to improve in music. So I followed a training. His love for music grows stronger.
From 1991 to 1993, he was part of the Ratsitatane group. Later, he joined Ras Natty Baby & The Natty Rebels. Some time later, Mario Justin and Gérard Louis formed the Energy orchestra. They accompany the singers. In 1994, Mario Justin joined the Windblows group.
Two years later, he launched the Zotsa group. His first album "Amizé" is chosen album of the year and one of the songs, Album of the year. "Ravanne a pe batté" became Record of the Year in 1997. The same year, Mario Justin discovered Nancy Desrougere in the "Sofe Ravann" singing competition. They have a number of collaborations.
Mario Justin began performing songs in 2007. He is also an event organizer. For 25 years, he has been going back and forth between Mauritius and Europe. "The meetings and the trips made me the person I am today. Music has contributed enormously to this. Mo'nn apran tou lor koltar ", says this native of Batterie-Cassée, Roche-Bois.
He claims to have assumed the appearance of a poet since he settled in Terre-Rouge. "Tann zis zwazo sante ek mo inspires," he says with a smile.
Zotsa, who this year released a new album "Revival" to mark his comeback after 10 years, and Mario Justin will join Nancy Desrougere on stage for the Radio Plus concert. Then Mario Justin will sing "Mo apel George".
---
Clarel Armelle: "They gave me the nickname Missie Ti Pokett"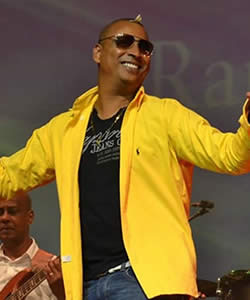 At 48, Clarel Armelle has had a 35-year musical career. He will present his new sixth album "Dibien Fami" during the concert. "I thank the public for continuing to support us. The last two years have been difficult for artists. "
This inhabitant of Poudre-d'Or-Village indicates that he continues to travel around the island to sell his album as he did in the previous ones. He also gives a helping hand to his partner Christelle. The latter has a snack bar, "Snack Poisson d'or". "Mo kontign fry pwason". "
Clarel Armelle left school after sixth grade. He did various jobs before embarking on music. He worked notably as a bricklayer. He attributes his musical streak to his uncle, Segatier Georges Armelle. The latter is known by his title "Ti Pokett". "Lontan pa ti won drwa touss ravanne bann great dimounn. I was waiting for my uncle to go to work to get his ravanne. "
He then moved to Résidence Barkly and became part of the Ravannes Sans Frontières group. After seven years, he began to sing in hotels. He rubs shoulders with segatiers like Serge Lebrasse and Jean-Claude Gaspard. In 2005, Clarel Armelle released her first album "Enn zanfan lor later". The cover of "Ti Pokett" is included. "The song attracted a lot of Mauritians. Wherever I was going, they greeted me. Ban zanfan galoup deryer mwa. They gave me the nickname Missie Ti Pokett, "she said with a smile.
---
Akshay Joorun: Passionate about music since childhood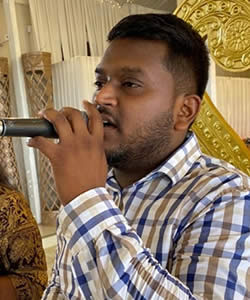 "Dil Ko Karaar Aaya" (Neha Kakkar and Yasser Desai), "Lut Gaye" (Jubin Nautiyal) and "Mera Yaara" (Arijit Singh and Neeti Mohan) are the hits that Akshay Joorun will sing to the delight of the public. At 28, he works as a "Performing Artist" for the Mahatma Gandhi Institute (MGI).
Akshay Joorun inherited his passion for singing and music from his father. The latter sang and played music for an orchestra. At the age of 7, he accompanies his father to services. Then take part in devotional songs, particularly at a center dedicated to Sathya Sai Baba.
During his studies, he took courses in Hindustani vocal technique at MGI. After his High School Certificate, Akshay Joorun opted for engineering studies at the University of Mauritius. You stop your studies at the diploma level. He recently completed his BA in Hindustani Vocal Technique. He also plays instruments such as keyboard, guitar, and harmonium.
During the first confinement, he collaborated with various artists on musical projects for the Mauritius Film Development Corporation. One of the songs is "Desh ke pyare, tumhi ho sahare". During the second confinement, he works with Dr. Adi Sankara Peruman (OSK) and other artists in "Dan Linite Nou Pe Sant Pou Zot".


#Album #year #concert #wake #online #Radio #December
Journaltime.org Breaking News 24/7 Copr.